By Nick Hobson // Quartz // September 19, 2017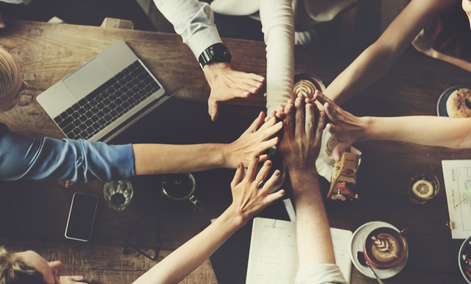 If you've ever lost a glove somewhere on the streets of New York City, there's a chance it's found an unusual second life at the New York headquarters of OXO—the global housewares manufacturer. Enter the company's open loft-style dining hall, and you'll see a large white wall featuring hundreds of gloves, neatly organized in rows. Pinned beneath each glove (or pair) is a tag that tells the story of when and where the glove was found, and who did the finding.
As part of a unique company ritual, OXO employees are encouraged to collect the misplaced and forgotten gloves of New Yorkers and add them to the wall. OXO says that focusing on the "meaning of gloves" serves as a symbolic reminder of the company's most important value principle: The universal design of their products fitting comfortably in the hands of all their customers.
Research suggests that these sorts of quirky company traditions really can help affirm a company's core values and promote a sense of collective workplace culture. But they can also come with a downside—which means that companies need to be very careful about how they implement their rituals...