By Oliver Staley // Quartz // August 8, 2017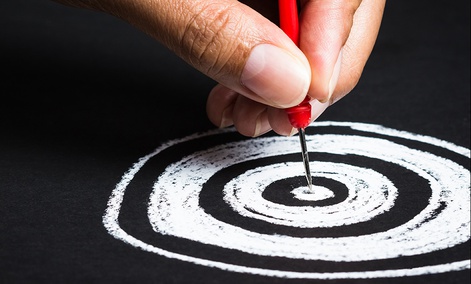 The importance of setting goals is well-established.
Athletes routinely use goals as motivation. Corporate boards set goals for CEOs to create incentives. Scarcely a middle-school assembly or motivational speech goes by without a speaker exhorting the audience to set goals.
But some goals are more effective than others. A new study of US undergraduates suggests students who set task-based goals—such as taking a certain number of practice tests—will outperform students who set performance-based goals, such as a letter grade for the course. The findings, from economics professors at the University of California at Irvine, Purdue University, and the University of Florida, have been released in a working paper by the National Bureau of Economic Research, and so hasn't been peer reviewed yet.
The researchers ran two experiments with a total of nearly 4,000 students in an introductory course at a public university. In one, students who set a goal of taking a fixed number of online practice tests were 5% more likely to get a B+ grade or better than those in a control group with no set goal. In the other experiment, students who set a letter grade as a goal were no more likely...