By Joon Ian Wong // Quartz // June 15, 2017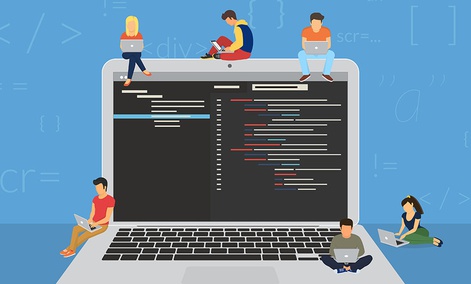 Programmers face an embarrassment of riches when looking for a new job. In fact, the abundance of offers can be so overwhelming it becomes a problem in itself. (A good sort of problem, but a problem nonetheless.)
Job search site Indeed learned this when it launched a service called Indeed Prime in December 2015. It is meant to help programmers filter the flood of solicitations from recruiters so they can only get job offers they are interested in. The machine-learning experts Indeed hired to work on the service were themselves inundated with job offers from recruiters, as machine learning is one of the hottest areas of tech right now.
"You can call it a homegrown problem," says Raj Mukherjee, senior vice president of product at Indeed.
Demand for tech jobs is rising fast. Tech jobs are the third-largest category in "hard to fill" roles on Indeed's platform, behind sales and management. (Indeed defines "hard to fill" roles as those vacant for over 60 days.) In London and New York, tech jobs represent 10 percent of all Indeed job postings so far this year, making them the first- and second-most sought roles in those cities, respectively. Within tech, certain roles...