By Juan Pablo Garnham // CityLab // February 7, 2017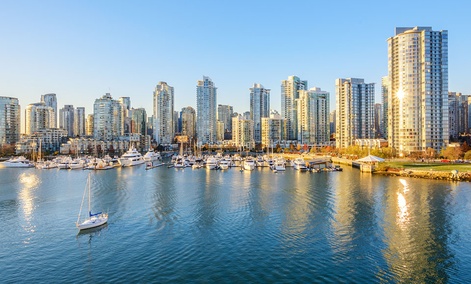 This article originally appeared in Spanish on our sister site, CityLab Latino.
In the last week, Richard Kurland's phone has hardly stopped ringing. He is an immigration lawyer based in Vancouver. The calls come in from across the United States, mainly from foreign-born executives and people with master's and doctoral degrees. "Pretty much every immigration lawyer in Canada has been receiving many requests for assistance from people in within the United States," Kurland explains on the phone. "Much has changed within the last few days."
These requests are fueled by fear amplified by the American political climate, the lawyer says. "They were all concerned with the Trump presidential win and the last straw was the presidential order," Kurland adds. On top of the Muslim travel ban (or whatever you want to call it), this week the administration announced the possibility of extreme limits to the H-1B visa program, which brings high skilled workers to the United States. That has Silicon Valley worried. But one tech hub's loss is another one's gain.
"In Canada we have a more open immigration policy, and in Vancouver we have a growing tech sector," Michael Tippett, a Vancouver-based entrepreneur, explains.
"Also...