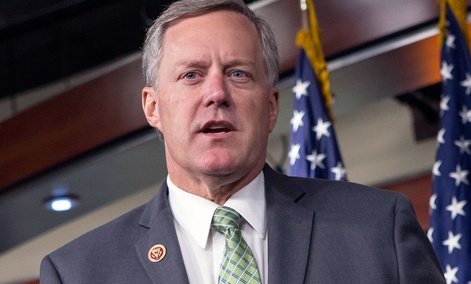 Congressman Mark Meadows, R-N.C., chairman of the House Oversight subcommittee on government operations, wants to provide federal whistleblowers -- and simply fed-up feds ---with an anonymous forum to air their workplace grievances.
Meadow encouraged federal employees concerned about their workplaces to drop him a line at TellMark@mail.house.gov. But is an email account really the best platform available?
The most recent Federal Employee Viewpoint Survey of 400,000 federal workers found overall job satisfaction with agency leaders the lowest in five years.
"From the U.S. Secret Service (USSS) to the Environmental Protection Agency (EPA), we have seen gross employee misconduct that has gone unaddressed, contributing to low morale in the federal workplace," Meadows said in a statement.
The announcement of the tip line stressed that complaints would remain anonymous. A decade ago, such assurance might have been enough. But today, privacy concerns run rampant.
The American Civil Liberties Union recently called attention to the potential security lapses on a number of agency inspector general websites designed to help employees report waste, fraud or abuse. Twenty-nine of these sites don't currently use Hypertext Transfer Protocol Secure connection, which blocks malicious third parties from intercepting connections and accessing ...