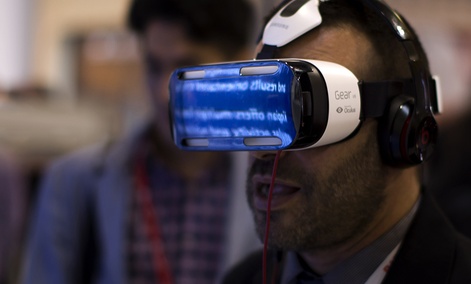 The numbers always bear repeating: Just a few months shy of what may be the election of America's first female president, women still make 79 cents for every dollar earned by men, according to the Institute for Women and Policy Research. That's a 21 percent wage gap that shows up in almost every occupation, across nearly all industries.
To be sure, 79 cents represents significant progress since 1964, when the average, full-time working woman made just 59 cents to a man's dollar. But progress has stalled. Over the last decade, women have only seen a 2-cent improvement. At the current pace, IWPR projects women won't reach pay parity until 2059, or another 44 years.
Variable Labs, a California-based virtual reality startup, believes technology can accelerate things. The company develops VR experiences "to foster empathy, develop soft skills, and change behavior." Recently, Variable developers unveiled a tool that simulates salary negotiations, with the aim of training women to become more comfortable asking for compensation commensurate with their worth.
Salary negotiations aren't the only reason for the gender pay gap, but empowering women to be more forceful in their discussions about compensation may help. A recent study...