By Michael J. Coren // Quartz // June 30, 2016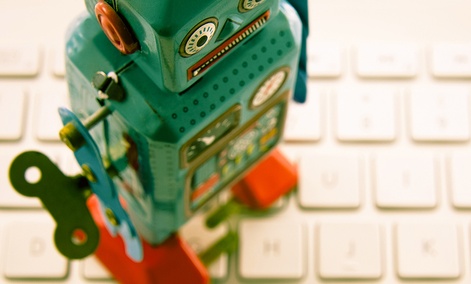 The first attempts by startups using artificial intelligence to design websites haven't amounted to much. A much-anticipated company called The Grid has failed to deliver on expectations. There is still no AI art hanging in MOMA yet.
Data could fix that. Instead of building more clever bots, startups like Wix are mining troves of user data to train algorithms that offer sound design advice for business websites. Website building platforms are experimenting with AI as part of the future of design. The goal isn't to replace great artists, but to make everyone else into a pretty good one.
It's been a long time coming, says Nitzan Achsaf, head of Wix's artificial intelligence efforts.
"I've been in tech 20 years, and I still can't make a stunning website," he said in an interview. It's too difficult to avoid the "ugly zone" when choosing fonts, layout, image, text and structure. Those things require professional judgement.
Wix set out to build that intelligence into a product that makes personalized decisions in seconds. Developers tapped website data from Wix's 85 million users (plus some human coaching) to extract some core principles about what design combinations and...