By Jenn Fang // Quartz // March 31, 2015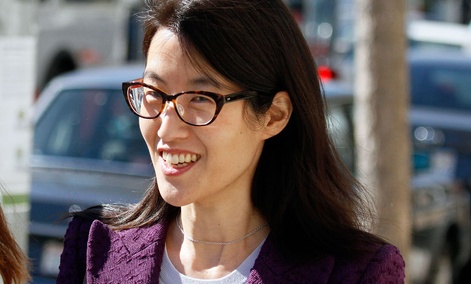 Three years ago, Ellen Pao—former junior partner of Silicon Valley venture capital group Kleiner Perkins Caufield & Byers—filed a lawsuit against her former employers, citing a culture of gender bias and sexual harassment targeting female employees. Earlier last week, lawyers in her suit against Kleiner completed their closing statements with a plea for greater efforts to address gender equality in the tech industry. And on Mar. 27, a jury failed to find Kleiner Perkins liable in Pao's lawsuit.
Throughout the trial, Pao has endured the usual victim-blaming, character assassination and mudslinging used to dismiss, invalidate, and insubstantiate the experiences of women who speak out against gender discrimination. She has been tone policed. She has been slut-shamed. She has been labeled a gold digger. She has been accused of being untalented, amateurish, and unprofessional. The message Kleiner's lawyers are trying to communicate is clear: Ellen Pao is a lone voice trying to capitalize off an imagined gender problem in Silicon Valley.
The problem for Silicon Valley is that Ellen Pao is not alone.
Earlier this month, Chia "Chloe" Hong filed a civil suit against Facebook for gender discrimination. Days later, software engineer Tina Huang filed a civil suit ...