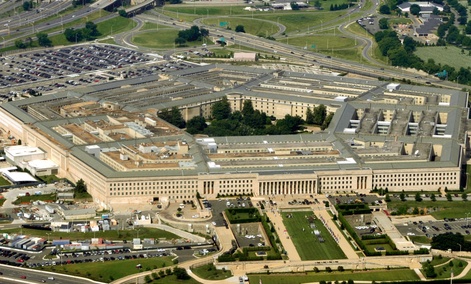 Last week, Sen. John McCain took to WIRED to explain how various provisions in the National Defense Authorization Act, orNDAA, would help bring young tech minds to bear on the military's various problems. "By removing barriers to new entrants into the defense market. By adopting commercial buying practices," by adding protections for intellectual property and technical data that contractors develop at their own expense, the Arizona Republican wrote, the Defense Department will attract the services of fast-moving Silicon Valley companies and the people who work in them.
Meanwhile, Pentagon leaders are opening a satellite office next to Google headquarters, soon.
"One of the reasons that we're establishing this new presence in Silicon Valley is to have a visual presence out there and get people to think about the DoD as a source of financing and as a potential customer," Frank Kendall, the department's undersecretary for acquisition, said at a recent lab day at the Pentagon.
Will all this be enough to draw the attention of the world's top software engineers? If one were to judge from reader responses to McCain's op-ed, optimism would seem unwarranted. One of the more polite comments read, "Why would a...