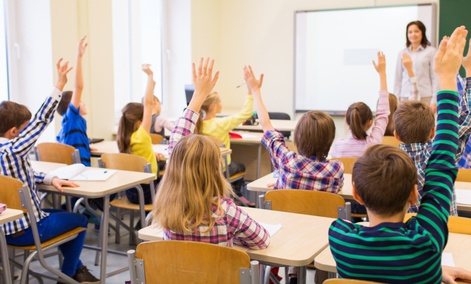 Can you code? Speak a second language? How high is your IQ?
There's much debate on what students need most to succeed in an increasingly competitive world. The challenges of automation, globalization, and political upheaval leave out the fact that we're living an age of information overload.
According to CNN's Fareed Zakaria, the one thing that children will need to learn is "intellectual discipline." The ability to recall facts (we have Google) and parrot popular arguments (the canon is dead) has become obsolete. Students need to wade through the noise, discern the facts, analyze perspectives, and develop their own expertise.
In a panel on "Education in the Post-Truth World" at WISE 2017's summit for education, Zakaria contrasts how the barrage of media effect how young people take in and process information.
I say this to my kids all of the time, 'you can graze all these headlines and tweets and blog posts you like—at the end of the day the way you develop real knowledge about a subject still remains that you have to go deep; still remains that you have to actually read books; still remains that you have to talk to experts, travel...