By Dave Edwards and Helen Edwards // Quartz // January 18, 2017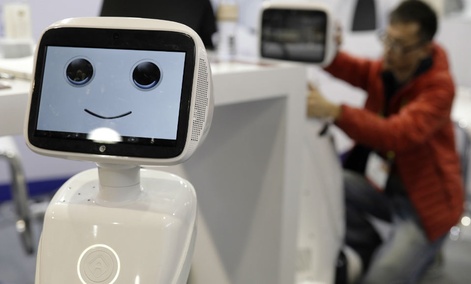 We're all getting used to the thought that in a not-so-distant future, competition for jobs won't just be other humans; it will also be an intelligent robot, self-driving car, or other artificial agent.
But in our gut, we know this can't be the full truth, that there's a more nuanced story. We at least believe elite human skills will remain valuable even as automation eats the world. The hard part is figuring out which ones will be the most valuable and where they will be the most prized.
As a parent, this can be a particularly vexing problem when thinking about how to advise your kids. Common wisdom—learn to code, cultivate empathy, study STEM—isn't especially useful because it isn't specific enough about what it takes to stay ahead of the robots for years to come.
Many of the major advances in AI are happening in just these fields: Machine learning will ultimately eliminate a lot of coding work, perceptive and emotional AI is developing fast, machines are already good at math. So, instead of analyzing what jobs will be most threatened by AI, we turned our model upside down to look at...