White House's Digital Strategy
The Obama administration's digital strategy, titled "Building a 21st Century Platform to Better Serve the American People," aims to ensure agencies manage mobile devices safely and affordably and to give citizens mobile access to everything from government websites and applications to raw survey and satellite data.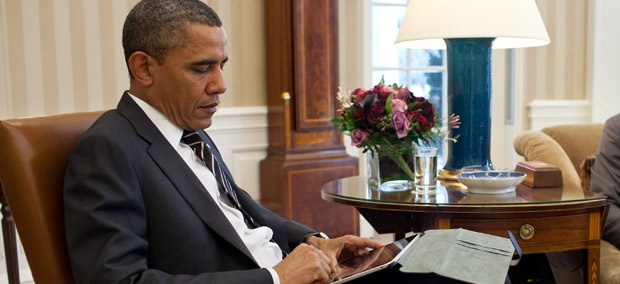 October 10, 2012 Maps move to high security clouds; GSA pushes Web analytics.

September 12, 2012 New format will make it easier to launch apps and e-books, CTO says.
September 12, 2012 VanRoekel didn't just stick with his predecessor's plan, he added his own initiatives.

July 3, 2012 Sunlight Foundation is developing a best practices guide for government transparency.

June 28, 2012 The department does not consistently encrypt sensitive data stored on mobile devices.

June 22, 2012 Federal CIO also launches an innovation center to share digital best practices.

June 22, 2012 Veterans Affairs Department CIO Roger Baker predicts employees will have to buy their own computers for work in the near future.

June 15, 2012 Strategy offers little guidance for securing specific smartphones and tablets.

June 15, 2012 New approach aims to reduce cost and schedule overruns.

May 25, 2012 A blueprint for moving government services to mobile devices concentrates on protecting data, rather than the devices.

May 23, 2012 Plan aims to make government info mobile friendly.
March 29, 2012 Agriculture consolidated 700 service plans into 10, saving 20 percent in mobile contracts.