Raising the Bar in Sustainability
As the nation's largest landlord, fleet operator, and purchaser of goods and services, the federal government has the opportunity, if not the responsibility, to lead by example in moving the country in a more sustainable direction. Recent technological developments have created new energy saving opportunities in the areas of smart buildings, smart transportation, and travel substitution. Additional opportunities exist related to mobility and collaboration tools. Stephen Seidel and Jason Ye at the Center for Climate and Energy Solutions conducted the following case studies to explore how agencies are using information and communications technologies to spur significant reductions in energy consumption and greenhouse gasses.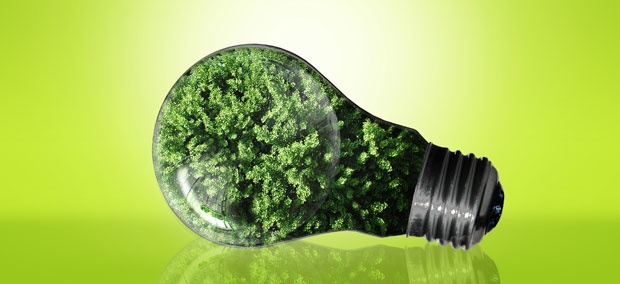 May 16, 2013 Agencies spend $2 billion a year on printing, only to throw away much of what they print the same day.

May 10, 2013 The Coast Guard is using innovative financing to upgrade facilities.

April 30, 2013 By flexing their buying power, they're cutting both consumption and costs.

April 24, 2013 The institution's 1,500 vehicles are used for law enforcement, bus service, animal transport and more.

April 16, 2013 Agencies are cutting energy consumption through cloud computing and data center consolidation.

April 9, 2013 The number of registered users has jumped 700 percent to over 700,000 users.

April 2, 2013 The Ames Research Center facility serves as a living laboratory for advancements in intelligent energy systems.

March 26, 2013 GSA is testing a flexible office layout that embraces mobility and collaboration tools.