Video: Obama Discusses His Artificial Intelligence Fears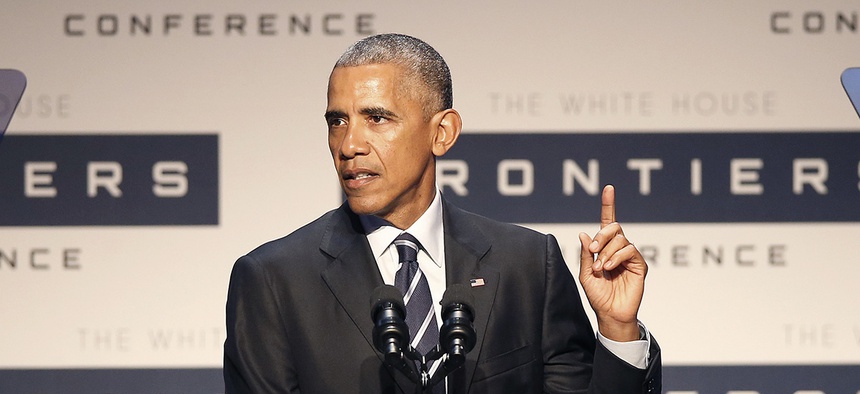 President Barack Obama has taken on the position of guest editor for Wired magazine for the month of October. He sat down to discuss his views on the intersection of government and technology, the advent of artificial intelligence and its many applications and implications. 
So, is Obama concerned about a super intelligence overthrowing the government? Not quite.
"Part of my directive to my national security is 'don't worry as much yet about machines taking over the world, do worry about the capacity of either nonstate actors or hostile actors to penetrate systems,'" he said.
A more pressing concern of the president is specialized AI and algorithms that use pattern recognition and data analytics to do jobs previously done by humans.
"The vulnerability of a lot of our systems is gonna be coming around pretty quick," Obama said. 
Watch the rest of the conversation in the video below from Wired: