Feds' Enthusiasm for 'Bring-Your-Own-Device' Deflates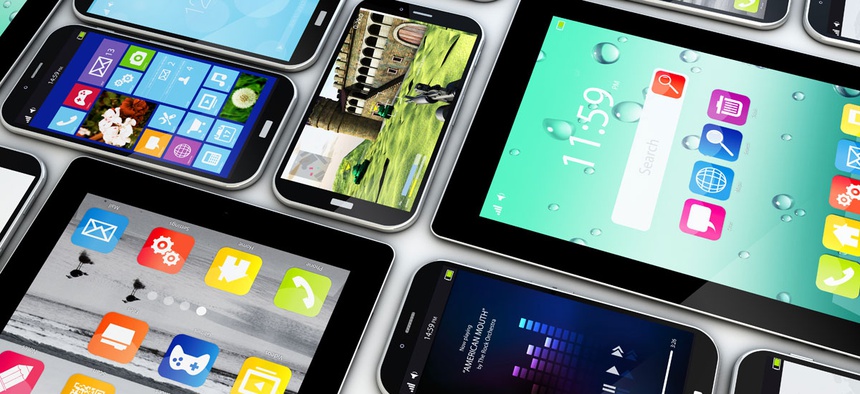 Government agencies appear to have even less interest in the highly publicized "bring your own device" movement than they did last year, according to a study released Tuesday.
More than 70 percent of government workers polled by Forrester Research said BYOD initiatives aren't on their IT organization's agenda or are a low priority.
Forrester polled more than 7,000 information workers in 10 countries, including the U.S. 
"Overall, government agencies are significantly less likely than organizations in all other industry sectors to prioritize deployment of BYOD programs," the study stated.
In all other industries, 30 percent of respondents said their organizations' focus on BYOD programs was a "high or critical" priority, according to the report.
Most government workers appear uninterested in whether their agency allows them to use their own mobile device at work, stated the study. One of the reasons for the waning interest was the combination of strict legal requirements and a device's insufficient technical abilities.
Only 4 percent of government respondents' organizations support employees' use of a personal device -- with the government chipping in for the cost of the device. In all other industries, this number reached 13 percent.
Government workers who embrace the BYOD trend say bringing their own device would grant them more flexibility. Many of those respondents held positions as teleworkers or emergency response personnel, according to the report.
Higher-level government representatives also tended to say they supported BYOD. Almost 30 percent of those in a role of director or above stated, "I'd be willing to pay the entire cost if I could get the mobile/smartphone of my choice."
The report recommends government agencies focus on determining if BYOD is right for their employees, rather than thinking of BYOD as an overall achievement. 
The goal "should be on developing a deeper understanding of your workforce and creating a more flexible approach to ensure your workforce has the technology they need to do their best work," the study concluded.
(Image via Georgejmclittle/ Shutterstock.com)