Among Best Federal Agencies to Work, NASA Continues to Soar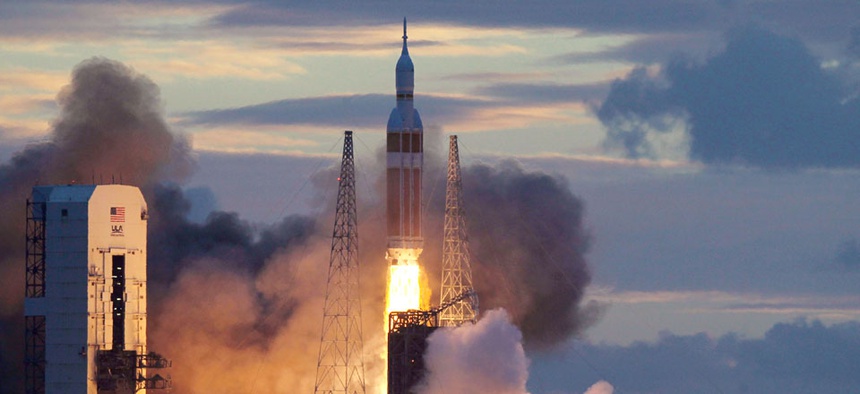 Last week, NASA's Orion capsule launched into space on a test flight that could pave the way to a mission to Mars.
This week, the space agency continues to climb in the rankings of the annual "Best Places to Work in the Federal Government."
Out of a score of 100 points measuring federal employees' satisfaction and commitment to the job, NASA scored 74.6.
This is the third year in a row the agency was named the top place to work among large federal agencies.
The Commerce Department, which under the leadership of Commerce Secretary Penny Pritzker, has made steps to free up the reams of data it generates to citizens and entrepreneurs, finished second among large agencies with a score of 68.7.
Rounding out the top five are the State Department, the intelligence community and the Justice Department.
Overall, about 43 percent of agencies improved in the rankings, compared to about 56 percent of agencies that saw declines.
Overall, the governmentwide score for satisfaction and commitment dropped for the fourth year in a row, to 56.9 points on the 100-point scale.
While a handful of the top agencies are known for their innovative practices -- and agency innovation is an element scored in the survey -- the determining factors were employee dissatisfaction with pay and senior leadership.
Overall, the score for governmentwide innovation score stands at 58.9 points, half-a-point drop from last year.
The survey is compiled by the Partnership for Public Service based on results from the Federal Employee Viewpoint Survey administered by the Office of Personnel Management.