Is This a Different Kind of HealthCare.gov Contract?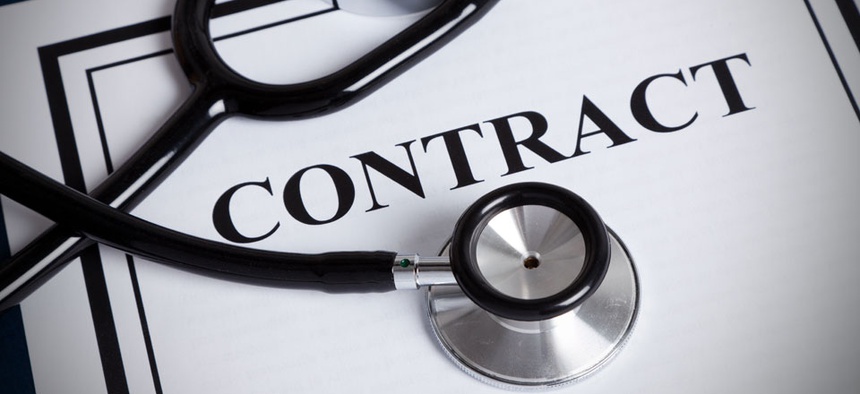 A few days before a report reamed Obamacare officials for poor contracting practices, the government announced another cloud computing procurement for HealthCare.gov -- this one based on lessons learned, it said.
In some ways, the contract looks like those that have come before -- the follow-ons, scope expansions and re-ups that have run the federal health insurance marketplace website's price tag to nearly $1 billion so far.
The Centers for Medicare and Medicaid Services wanted to expand the capacity of a hosting contract with Terremark, Verizon's cloud division, which had already more than quintupled in price.
The most recent Terremark re-up earlier this year "was intended to be a short-term bridge while CMS transitions this work to the competitively awarded HP Enterprise Services Virtual Data Center task order by Sept. 1, 2014," procurement documents said. But the bridge keeps getting extended.
"CMS has elected to continue to utilize the Verizon Terremark Data Center as the primary site for … hosting services through the open enrollment 2015 period," the agency said this week.
CMS spokesman Aaron Albright told Nextgov the agency has decided to use three data cloud services, assigning each with specific responsibilities.
"Based on our lessons learned, we have instituted a plan to better manage peak traffic, while providing greater flexibility and scalability within the system," he said.
Under the new plan, HP will host staging and other test environments for the federal marketplace -- which serves residents in states that chose not to create their own marketplace. HP will also serve as an alternate site to the main system. Amazon Web Services, which is subcontracting for HP, will serve most new users, while Verizon continues to support returning members and more complex new members.
"Our first priority is to ensure that millions more consumers will be able to enroll in quality, affordable coverage during the next open enrollment period," Albright said.
When HealthCare.gov launched last October, the site was essentially unusable, with the vast majority of visitors during the next two months experiencing failures, errors and delays.
Andy Slavitt, who joined CMS from the private sector less than a month ago to become principal deputy administrator, told lawmakers Thursday the situation this year is "vastly different."
"We have a website that's already up and live and running," he said. "We're adding improvements, and we're adding them in a much less risky fashion. We're doing releases frequently. We've built in a big testing window."
He also said the agency is contracting differently, "making sure that we have precise requirements, with daily management and senior level accountability that goes all the way up to the secretary." CMS is part of the Department of Health and Human Services.
Albright described these changes as CMS "building on the lessons learned during the launch of HealthCare.gov and the first open enrollment period."
Still, when pressed by lawmakers Thursday who were angry CMS had mounting reason to believe the HealthCare.gov launch would fail last year even as top officials assured Congress the project was proceeding as planned, Slavitt conceded 2015 open season was unlikely to be perfect.
"There will certainly be bumps," he said.  
(Image via Feng Yu/Shutterstock.com)