Lawmaker Says White House Favors High Voltage Line Route Across Missile Range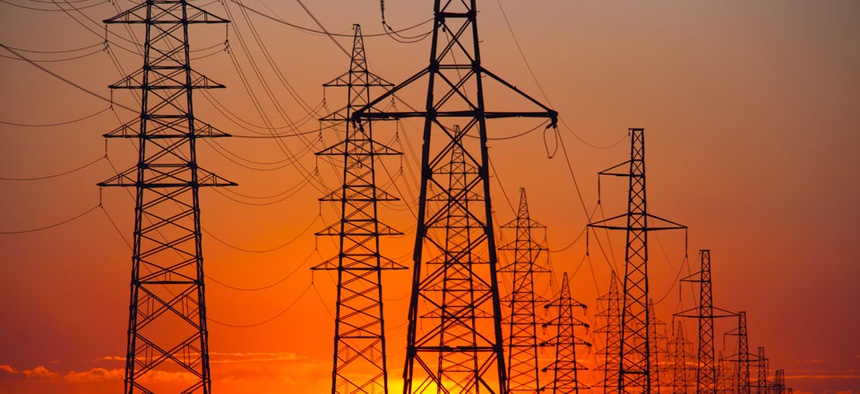 The White House has decided to allow construction of a controversial high-voltage transmission line across White Sands Missile Range, according to Rep. Steve Pearce, R-N.M., who viewed the decision as putting corporate profits ahead of national security.
Pearce did not disclose his source for the imminent White House decision.
The Bureau of Land Management on June 14, 2013 approved a route for the 515 million mile, $1.2 billion line to transport wind energy from rural New Mexico to Arizona. That route was planned by Phoenix-based SunZia Transmission LLC and includes a 45-mile leg across leased ranchland at the north end of the range known as the Northern Extension Area.
The Pentagon has been unwavering in its strong opposition to the route across the Range, citing national security because the line would interfere with test operations.
Pearce, whose southern New Mexico district includes all 3,200 square miles of the Range, charged in a press release Wednesday that by selecting the route across the Range President Obama "has decided to choose an Arizona company's profits over national security and New Mexico jobs." The Range employs 9,000 military, civilian and contractor personnel with an annual payroll of $781 million.
The Range, Pearce said, "provides the military with the only long-range, 'live-fire' facility to test future weapons systems essential for our national defense. Allowing the SunZia project to interfere with our national security shows this administration's continued disregard for those who risk their lives for our freedom. He added, "We must not allow political influence and corporate profits to interfere with national security. It is not an acceptable answer for the people of New Mexico or the people of the United States."
Last week, New Mexico Governor Susana Martinez sent Obama a letter that raised the same national security concerns as Pearce and the Pentagon and asked the president to direct the Interior Department to select a new route or bury the section of the line across the Range.
Pearce said results of a Pentagon study of the power line route requested by Sen. Martin Heinrich last September showed "several potential negative impacts" to Range operations.
Results of that study, which was conducted by the Massachusetts Institute of Technology, are still classified, Pearce said. Based on a briefing he received last month, Pearce said, the study "concluded that construction of the line across the northern extension area would adversely affect the national security test missions at the facility."
By the time of publication, the White House had not responded to an email query on the status of the SunZia line sent Thursday morning.
(Image via huyangshu/Shutterstock.com)