Boeing to launch military-grade Android phone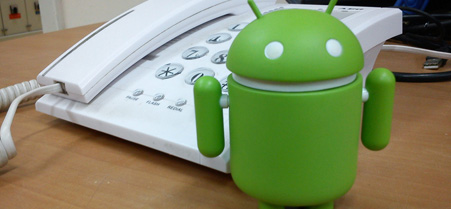 Flickr user xdmag
Defense contractor Boeing Co. is developing a high-security, military-grade Android phone that will offer access to mobile applications found on popular handheld devices. The news was first reported last week by National Defense magazine.
The phone, designed for military and government use, is expected to launch in late 2012. A similar encrypted and secure device can cost between $15,000 and $20,000, according to the report. Boeing is expected to price the upcoming phone around the lower end of the range. The company sees opportunities for the phone in the emergency responder market.
The news has generated excitement in tech circles, but fears linger that a military phone running third-party mobile apps is at risk of being compromised. Android's dominant market share has given malware developers added incentive to focus on the platform, according to a Juniper Networks February report. Attackers targeted Android users with malware-laced apps designed to mimic popular games, researchers at antivirus company Symantec said this week.