Estonia's New Digital Embassy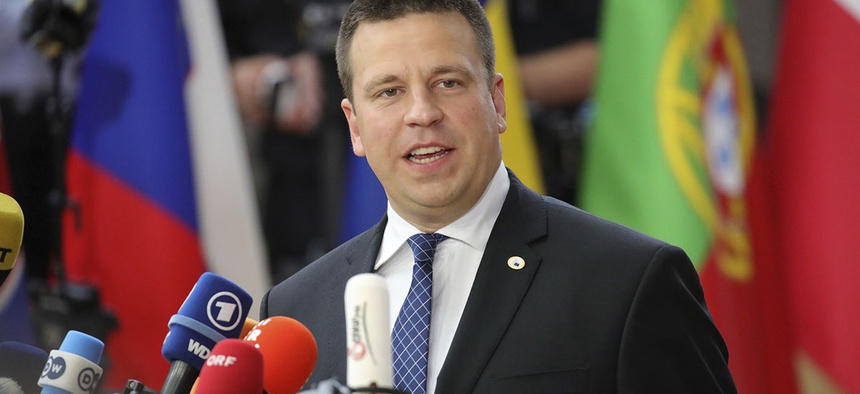 One of the tech-savviest countries in the world is going one step further. Estonia, the European nation known for its nearly all digital government, signed a deal to create a "data embassy" in Luxembourg. 
Estonia had been in talks for several years, developing the concept of a digital safe haven, and on June 20 it was made official. Estonian President Juri Ratas tweeted out a photo of the official signing.
Tech companies frequently store information on severs around the world, meaning different countries, some friendly and some not so friendly, could have access to a treasure trove of data. Instead, through this deal, the high-security data center in Betzdorf, Luxembourg, will legally be Estonian soil. The protections afforded to the citizens of the country now extend to the data stored abroad.
Siim Sikkut, the government's ICT policy adviser, estimates the data embassy would be operational by early 2018.
The digitally advanced country is at constant risk of cyberattack, most notably in 2007 when Russia targeted Estonian infrastructure, Wired reported.
The data embassy deal helps bolster security. In the event of a severe cyberattack, backup government systems and data would be stored remotely and still be available.