Spy Agencies Disclose Data on 'Backdoor' Spying of Americans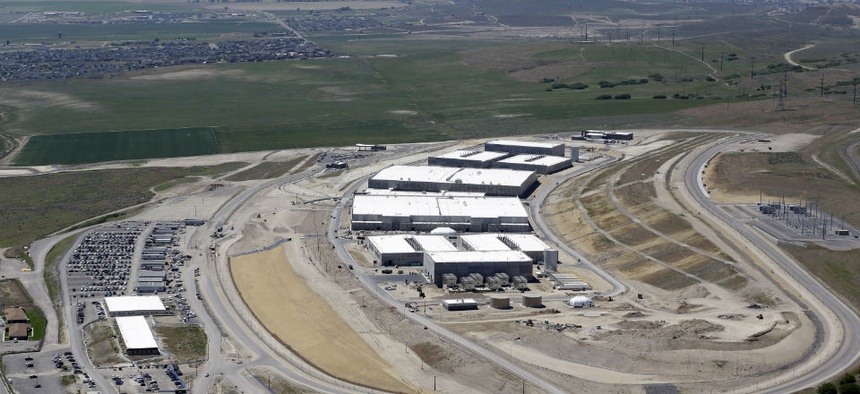 Intelligence agencies are disclosing new information about searches performed on Americans' digital communications through a controversial program intended for surveillance of foreign criminal and terrorist suspects.
The Office of the Director of National Intelligence released a report Monday detailing a method of foreign surveillance that critics have claimed amounts to an unlawful "backdoor search" of U.S. citizens. The government claims that such data collection is lawful under Section 702 of the Foreign Intelligence Surveillance Act, which is designed to target non-Americans reasonably believed to be living outside the U.S.
But sometimes the National Security Agency and other intelligence agencies collect American content in their vast sweeps of foreign emails and other Internet data, and specifically target that information.
The report reveals the number of "queries" or searches of the contents of U.S. communications last year conducted by the NSA and the CIA. The FBI is also listed but said it does not track the amount of queries it carries out.
Last week, the government released a separate report revealing that U.S. spy agencies have spied on the Internet communications of tens of thousands of Internet users around the world. But Monday's report, released in response to a request from Sen. Ron Wyden, D-Ore., provides the clearest picture yet of the number of Americans affected by the 702 program.
In 2013, the NSA conducted 198 searches of the contents of U.S. communications data under the 702 program. By comparison, it allowed about 9,500 searches of metadata—the duration and numbers of a call but not its contents—acquired via 702 in 2013.
The CIA conducted "fewer than 1,900" searches of U.S. communications through 702 in 2013. The FBI, meanwhile, said it does not maintain such information.
"When the FBI says it conducts a substantial number of searches and it has no idea of what the number is, it shows how flawed this system is and the consequences of inadequate oversight," Wyden said in a statement. "This huge gap in oversight is a problem now, and will only grow as global communications systems become more interconnected."
Privacy advocates quickly pounced on the report, saying it illustrates why Congress needs to pass reforms limiting backdoor searches.
"This is just the very type of backdoor searching that nearly three out of four representatives voted to stop just a few weeks ago," said Kevin Bankston, policy director of the New America Foundation's Open Technology Institute. "At this point, it's clear that the U.S. government is doing a substantial amount of surveillance related to U.S. persons using this Section 702 authority that's supposed to be directed outside of the country."
Earlier this month, the House voted 293-123 to approve an amendment to a defense appropriations bill that would prevent the NSA from using funding to support two of its "backdoor" spying programs. It would additionally require the NSA get a warrant before reading any private online communications sent by Americans.
Both the Senate Intelligence and Judiciary Committees are currently weighing NSA reform.
On Wednesday, the Privacy Civil Liberties Oversight Board will release recommendations on how the Obama administration should reform the 702 program in wake of revelations from Edward Snowden that began last June.
Brendan Sasso contributed to this article.