Buzz around big data fuels Splunk's stock debut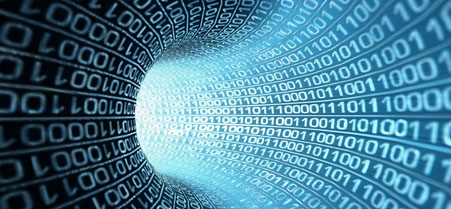 photobank.kiev.ua / Shutterstock.com
Data analytics software company Splunk Inc. delivered the highest stock debut for the year in its first day of trading Thursday, reflecting the buzz around the business of big data.
Splunk's software can collect and analyze machine data, such as smart meter readings, business transactions and security threats, so governments and firms can make sense of the unruly terrabytes of information they produce each day. With a real-time snapshot of how bytes flow in their organization, agencies can better streamline security, compliance, and other tasks. Splunk is developing a cloud-based version of its software.
The market for data analytics enterprise software is expected to total $12.5 billion in 2012, up 7.2% from last year, according to a forecast by technology research group Gartner.
The federal government is fanning the sector's rapid expansion. Splunk's federal customers include the Defense, Energy and Homeland Security departments, as well as the Navy and the National Oceanic and Atmospheric Administration, according to the company.
"The success and growth of our business will continue to depend on our successful procurement of government contracts," reads a company filing. But Splunk, which is based in San Francisco, has not turned a profit since its launch. "The market for our software is rapidly evolving and has not yet reached widespread adoption," the firm cautioned in the regulatory filing.
Splunk's shares soared 109% to close at $35.48 in their initial public offering.
(Image via photobank.kiev.ua /Shutterstock.com)