Scrutiny intensifies over ICANN domain name plan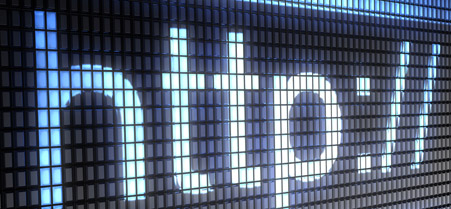 Pavel Ignatov/Shutterstock.com
The group that manages the Internet's domain name system may have awakened a sleeping giant with its controversial program to allow for the launch of an unlimited number of top-level generic domain names.
While critics of this program may have failed in stopping or delaying the launch of the new domain name program, it is clear that they will be closely monitoring how the Internet Corporation for Assigned Names and Numbers implements the program and how it carries out its business generally. ICANN began accepting applications for its new domain name program in January and will reveal the list of applicants in May.
"ICANN is not the same organization that it was a year ago before we started our efforts. It's very much attuned to the notion that the entire world is watching them now," Judy Harris, a partner with the Reed Smith law firm, said Wednesday at the Association of National Advertisers annual public policy conference.
Harris is working with the ANA to try to address the group's concerns with ICANN's new domain name program. The ANA, which launched a coalition last year to oppose the program, made clear at Wednesday's conference that it will continue to press for changes to the program to ensure its members, which include major U.S. companies ranging from Bank of America to Cisco to Procter & Gamble, are not adversely affected.
ANA and other critics worry that introducing hundreds or even thousands of new domain names will force trademark and brand owners to spend millions to police their trademarks or to launch their own domain names.
"Our concern is we're going to see a lot more cyber squatting, phishing, fraud and consumer confusion that will make the Internet an unstable place to do business," Sarah Deustch, vice president and associate general counsel for Verizon, which also is an ANA member, said during a panel discussion at ANA's conference.
Procter & Gamble Associate General Counsel and Vice President Paul Franz., whose company owns thousands of trademarks, said the launch of so many new top level domain names will impose huge costs on his firm while providing "no demonstrable benefit."
Harris and others noted that while opponents haven't kept the program from moving forward, they have brought more attention to how ICANN operates and potential conflicts of interests among its board members. That issue erupted at ICANN's public meeting earlier this month in Costa Rica when outgoing ICANN CEO Rod Beckstrom called on his board to tighten its own conflict of interest rules.
Several board members have been linked to some of the companies that would benefit from the new domain name program, including Board Chairman Steve Crocker. He has revealed that his own start-up company has received funding from Afilias, which offers domain name registry services and operates the .info top-level domain name.
"I believe it is time to further tighten up the rules that have allowed perceived conflicts to exist within our board. This is necessary not just to be responsive to the growing chorus of criticism about ICANN's ethics environment, but to ensure that absolute dedication to the public good supersedes all other priorities," Beckstrom said during a speech at ICANN's meeting. "ICANN must place commercial and financial interests in their appropriate context. How can it do this if all top leadership is from the very domain name industry it is supposed to coordinate independently?"
Former ICANN Chairwoman Esther Dyson, who served on the ICANN board when it was founded in 1998, said at the ANA event Wednesday that registries, the companies that operate top-level domains, and registrars, which sell domain name registrations to the public, play too big of a role in helping to develop ICANN's policies and are the ones who stand to make the most money from the new domain name program.
The Commerce Department's National Telecommunications and Information Administration cited the need for stronger conflict of interest rules in its proposal to extend a technical contract ICANN currently has with the agency. NTIA earlier this month cancelled its request for proposal on this contract after saying none of the groups that bid had met its requirements and extended ICANN's current contract for six months.
(Image via Pavel Ignatov /Shutterstock.com)